I have neglected this for almost two years. Time to start it up again.
I restarted Primal/Paleo eating yesterday (well, actually I did the kitchen purge and some shopping Sunday). I did Primal for awhile last summer and it really worked, then fell off the wagon. Let's try this again.
I took this picture today to submit to
Mark's Daily Apple's New Year challenge
. Blurgh.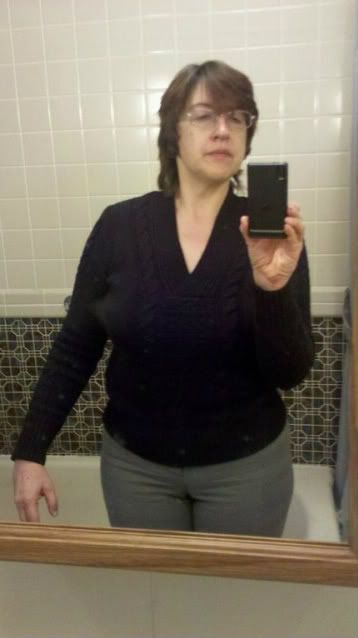 The next picture will be better...
I want to get back into the black jeans I haven't worn for, oh, about 3 years now...