First off, let me just say that I detest Manchester Orchestra. SiriusXM Alt Nation is playing "Virgin" right now, and I REALLY HATE THIS SONG. :::grits teeth whilst waiting for end of song:::
OK, good. The song is finally over.
Anyway.
So this was my day 2 photo (1/3/12). Remember this lovely pic?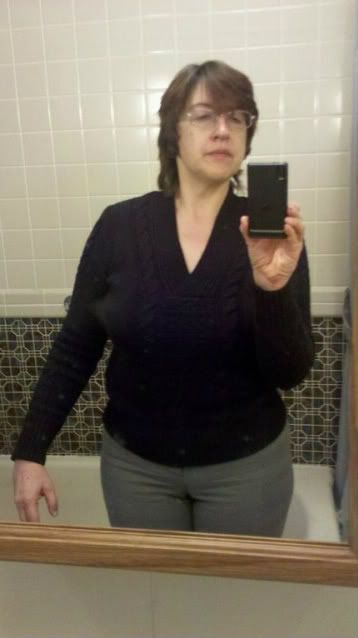 This is from day 12 (1/13/12): Different sweater, but same pants.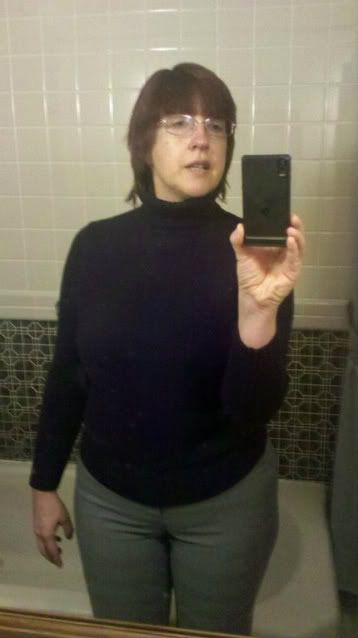 Still pudgy, but not as bad. And NO, I was NOT standing in the bathtub!
I also decided to get on the scale Saturday. I hadn't weighed when I started, but am reasonably sure I was somewhere in the 180's. (I didn't weigh because I knew I'd get depressed.)
Saturday's weight: 176.0. So at least I have a definite number.
Also I have more energy, and fewer headaches.
Entering week 3 of Les Mills Pump. My knees are feeling a lot better.
I'm seeing improvements all the time.
Now SiriusXM is playing Beck. Lots better than Man Orchestra.